Social Membership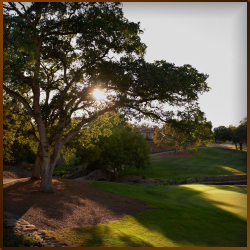 Social Membership at Catta Verdera is designed for those who want time away from the mundane. You'll be enriched by a full calendar of social events and exclusive presentations. If you're looking for a peaceful place to enjoy family, friends and private time, Catta Verdera is a secluded treasure. With the casual elegance of the region's only Old World Santa Barbara mission-style setting, Social Members will enjoy fine and casual dining surrounded by the splendor of Old World decor and sweeping views.
$2,000 initiation fee
$115 monthly dues
$150 quarterly food & beverage minimum
Membership Pricing available as a PDF
For a personal introduction to current Membership opportunities and a complimentary private tour of the clubhouse, please contact Curtis Landa, Membership Director, at Call the pro shop at (916) 645-7200, ext. 213, or Email the pro shop at clanda@cattaverdera.com.
Members Enjoy:
A full calendar of social events
Exclusive presentations & entertainment
Member conveniences designed to ease the burdens of a busy schedule
*Membership is subject to qualification.
Social Membership Request